MATREX has its own technical means. Working with MATREX gives you a major advantage: we guarantee our know-how in each step from design and development through manufacturing process until tests and packing of our conveyors and handling systems in our own factory based in France.
MATREX has built its own technical engineering office with handling specialists. Our key-account manager and engineers carry out tailor-made projects to offer you the best and most optimized handling solutions. We use 3D design software for equipment development as well as 2D software for lay out managing pre-sales plans following our client requirements. Our design engineers work in close contact with our workshop's teams on the same place to continuously improve our designs in order to offer ever more robust and easier to maintain solutions.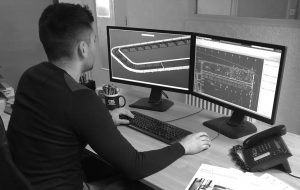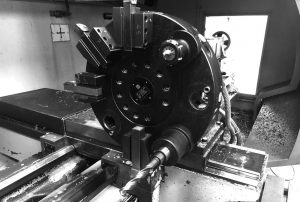 We are equipped with NC and traditional control machines for machining, cutting and milling. They are used to manufacture our rollers, drums and all other mechanical steel components as well as stainless steel and PVC.
We have bending, rolling and cylindrical bending machines to produce all the equipment frames and safety cover for our conveyors. We also use 3D tube subcontracted technologies allowing a large improvement in productivity and quality.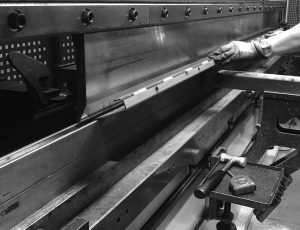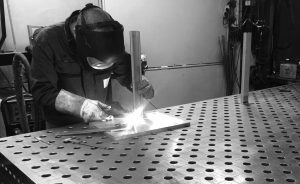 The employees build up our own welded frames in house. We high quality SIGMUND welding tables with integrated clamping systems to ensure highest dimensional stability. This enables us to produce series of parts with clean and precise TIG, MAG and MIG welding on steel and stainless steel. We are also equipped with welding robots for cylindrical and some standard components. We can also offer to our clients a stainless-steel brushed finishing aspect or zinc or galvanized plated protection when required.
MATREX possesses it's ow industrial painting 300m long chain using powder paintings (Epoxy Polyester). The powder painting provides very good resistance to corrosion, UV rays protection and scratches resistance. It is then possible to obtain bespoken colours to our client requirements (European RAL references).
The industrial paint line consists in:
Surface treatment tunnel
Clear water rinsing
Drying oven
Electrostatic powder coating booth with new generation guns with low epoxy powder consumption
Baking oven (195°C)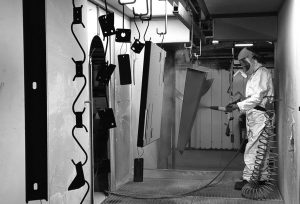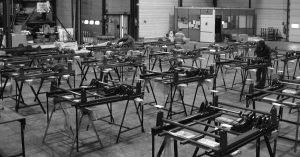 Our technicians' assemblers-setters, specialized in our handling equipment, build up standard and tailor-made conveyors. These are systematically tested under expected load after assembly to ensure their quality before any shipment.
---
AUTOMATION AND ELECTRICITY
We design and program our automate (PLC) for our handling systems. Our long experience in handling solutions ensures precise and autonomous operating and failing modus adapted to the expectations of each of our customers. It is then possible to integrate options such as flow sorting, weighing, tracing or product identification. We can also add various sensors or communicate with automatic guidance vehicles (AGV) or warehouse management systems (WMS and ERP).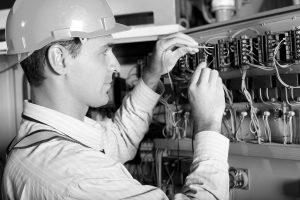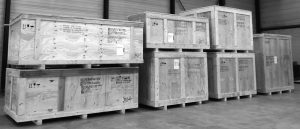 Each piece of equipment is packaged before shipment according to precise procedure and with high qualitative materials from French sustainable forest management. This packaging is tailor-made for each type of piece of equipment and according to its destination and transit types. They are also filmed to avoid any damage during transport.
---
INSTALLATION AND COMMISSIONING ON CUSTOMER SITE
On-site installation is carried out worldwide through our MATREX approved technical technician's network. They ensure quality of assembly and full commissioning of our conveyor and handling system installation under the supervision of our project managers.
Our ethical charter obliges also each of our subcontractors to comply with the labour law and to ensure the safety of technicians on customer's site.