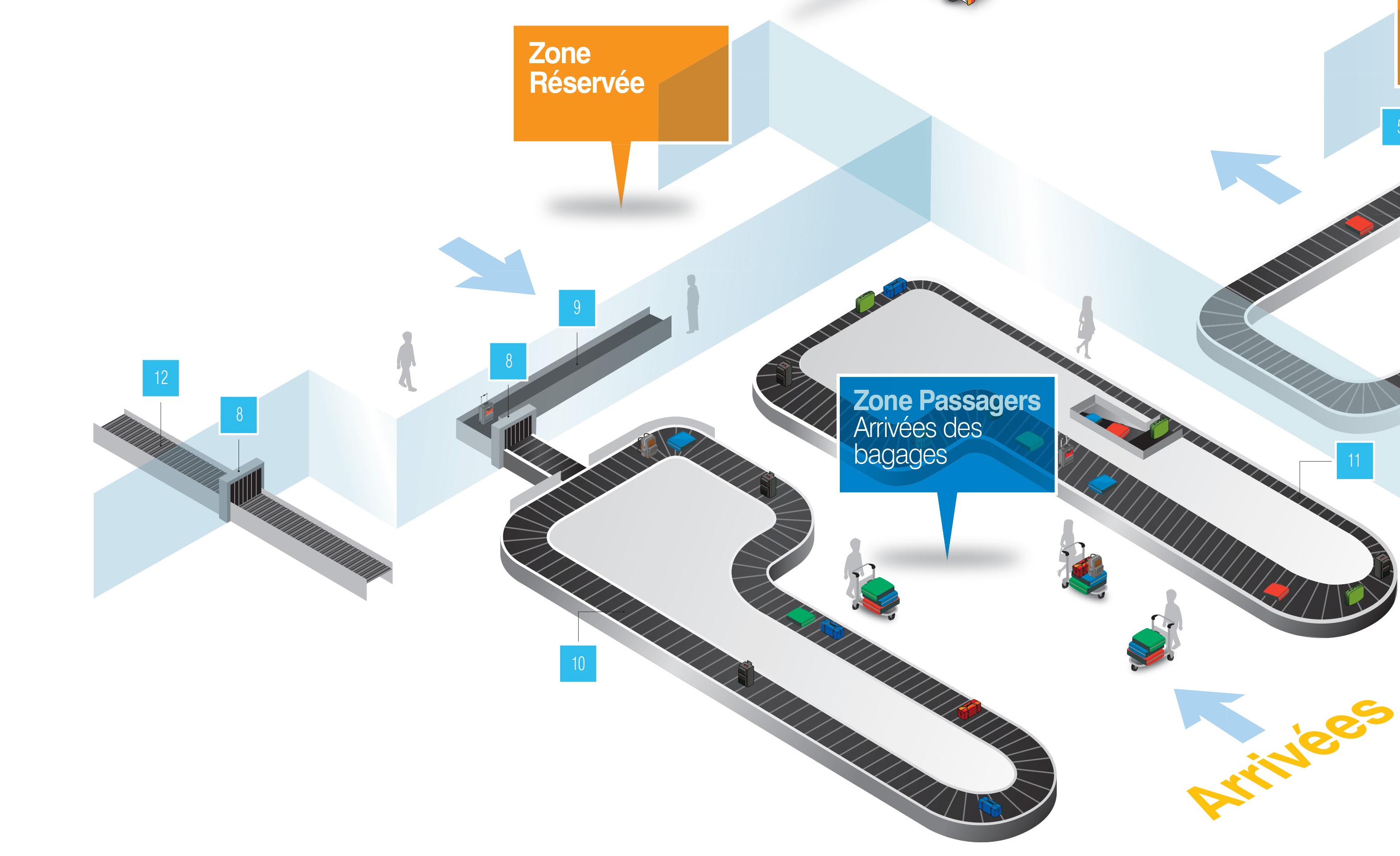 Upon landing, hold baggage is transported by airport operators to the terminal.
Standard baggage is deposited onto delivery conveyor belts. They then pass through strip curtains and shutters before being injected onto horizontal or sloped baggage reclaim carousels.
MATREX also offers a range of flat carousels with rigid crescent-shaped scales.
For special hold baggage, MATREX offers simple delivery devices : roller conveyors (steel on baggage handler side; brushed stainless steel on passenger side).