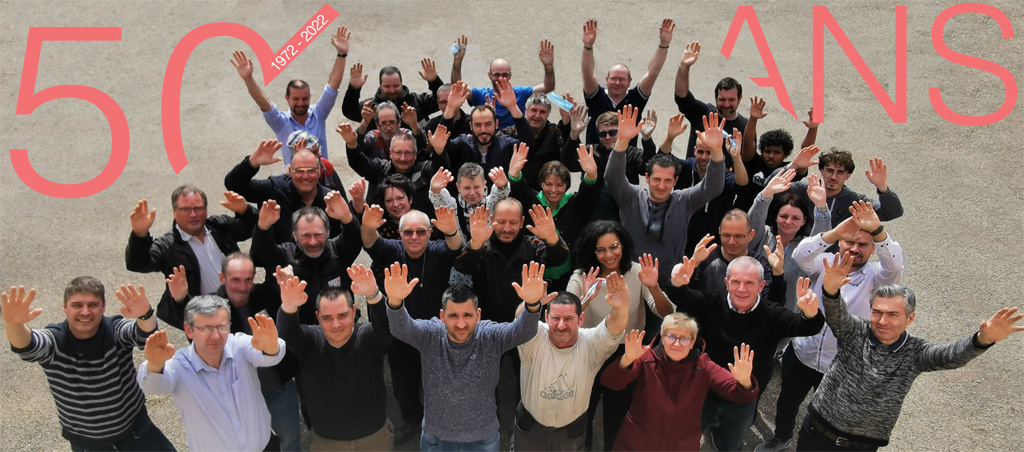 MATREX is a French industrial company, created in 1961. It has been located in Villeneuve sur Yonne (89) in northern Burgundy since 1972. A human-size company, it employs about 40 people on 12,500m² site. Our core business is the design, manufacture and installation of industrial conveyors and handling systems in the industry, logistic and parcel sectors.  
In the 1980s, MATREX expanded its activity by offering baggage handling systems (BHS) for airports.
Between 1992 and 1997, it became a subsidiary of the TELEFLEX group, the world leader at the time in the airport sector, where it developed this know-how. The company then became "MATFLEX".
In 1997, the company became independent again and regained the industrial handling markets and kept its know-how in the airport sector, which it sold exclusively to TELEFLEX.
In 2001, the company changes its design tools to 3D. The aim is to enable engineers to install equipment in constrained and precise customer environments.
From 2008 to 2009, it developed a line of pallet conveyors for the processing and sorting of products packed on pallets.
In 2010, MATREX decided to expand its line of conveyor equipment by offering complete customised handling systems to customers. It also opened up internationally, mainly in the airport sector.
Between 2011 and 2012, faced with the increase in supplies from China for TELEFLEX, MATREX positioned in 1st place to answer to airport tenders. It becomes a member of PROAVIA (French association of airport equipment and services), which allow it to get several projects in Africa. In projects, we also include the passenger handling solutions and the integration of airport safety and security machines.
And, MATREX is improving its productivity by integrating a first numerical control tower into its machine park.
In 2015, MATREX is renewing its graphic charter: new logos, new websites, and new community on social networks... So, it keeps its image and reputation over time. It also puts forward its work by under strict quality standards such as ISO9001 certification, the 5S method, safety awareness, improved working conditions and consideration of psychosocial risks.
In 2020, MATREX was able to adapt to the COVID-19 health crisis. Indeed, its organisation changed overnight with the government restrictions. The company has put in place all the necessary means to continue its activity using teleworking and to keep its production by applying a strict health protocol. So, we have minimised the number of clusters within the company's teams. Also, the dematerialisation of documents and procedures, already started in 2018 with supplier and customer invoicing, has been extended to all internal documents with the goal of "zero paper" and a much better exchange of information within the various departments of the company.