Boarding counters
Each boarding desk features three elements:
the counter
two units positioned at each end of the counter, where boarding-card readers can be placed.
The dot-matrix printer is also installed on the counter for printing passenger boarding lists.
Airport furniture and accessories
MATREX offers a very large range of furniture, IT equipment and airport accessories. Simply let us know your needs and we will find the appropriate solution. The following products serve by way of example. 
For more information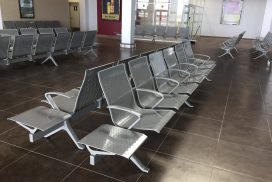 Benches for boarding area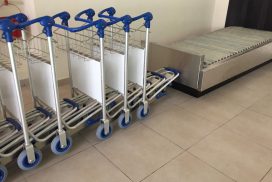 Baggage trolleys